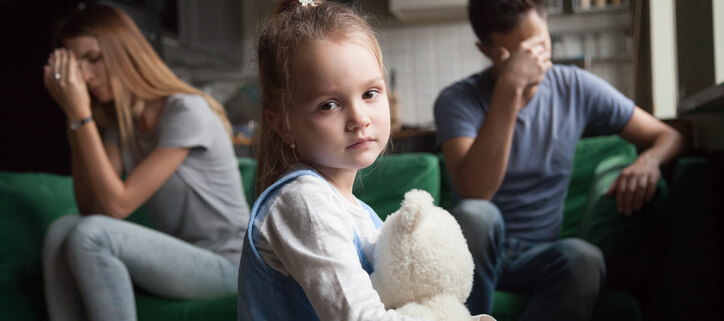 The Baton Rouge, Louisiana area saw an increase in child abuse cases because of the coronavirus pandemic in 2020. 
Local professionals see a lot more abused children than normal
Despite a focus from politicians on social distancing and keeping certain non-essential businesses closed, problems that occur within homes while people were forced inside gained little national attention. There have been surges in domestic violence, divorces, and child abuse at various times throughout the pandemic. The Baton Rouge Child Advocacy Center has dealt extensively with these increases over the course of several months. 
The chief operations officer of the organization said that people should be careful to look closely for signs of child abuse. There may not always be physical signs such as scars and bruising. Many times, emotional signs of abuse are more obvious than the physical markings, because children will go through obvious emotional problems and mood swings if they are dealing with violence at home. 
The isolation and stress of being in close quarters has led to more domestic issues among family members. A forensic interviewer from the child advocacy center said that the combination of these factors has certainly led to an increase in abuse. 
If someone suspects that a child has been abused, they are actually more likely to confess their problems while they are not at home. Two common examples of situations when children talk about these issues are when they are with a teacher or an adult during an extracurricular activity. This presents a challenge during the pandemic as a lot of these activities have been cancelled and many school districts have instructed children to learn remotely and stay at home, despite these problems. This combination of factors has actually made children much more vulnerable than usual, but professionals who work with abused children say that their phones are open and people should be proactive if they see a child who is acting strangely, or has suddenly changed their behavior. 
Child custody and previous issues with violence or crime
When there are issues with child custody after a divorce or separation, it is important to realize that past instances of child abuse or any behavior that presents a parent in a negative light can be used against them by the other party or the judge. Family courts attempt to ensure that a child will be kept in a safe, stable, and secure environment to meet the legal standard of the best interests of the child. This means that a parent with a history of domestic violence or child abuse may not be given primary custody, and the state can totally terminate their custody rights in extreme cases. 
Family law attorneys are ready to help
If you need to speak with a family law attorney in Baton Rouge, you can receive advice about child custody, divorces, alimony, child support, and prenuptial agreements. To get assistance today, contact:
Miller, Hampton, and Hilgendorf
3960 Government St., Baton Rouge, LA 70806
225-343-2205
www.mlhlaw.com
https://child-custody-lawyers.usattorneys.com/wp-content/uploads/sites/2/2020/09/iStock-1028900476-1.jpg
483
724
brian
https://usattorneys.com/wp-content/uploads/sites/2/2020/01/logo.svg
brian
2020-09-10 12:48:10
2020-09-27 01:07:02
Baton Rouge children are more likely to be abused during the pandemic