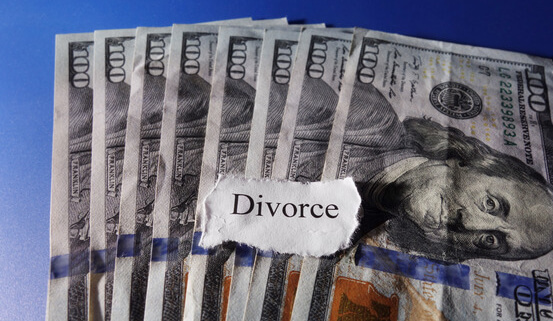 A spouse may be entitled to receive alimony while their divorce is pending if a judge believes such support is necessary. Section 30-2-50 of the Code of Alabama states "the court may make an allowance for the support of either spouse out of the estate of the other spouse, suitable to the spouse's estate and the condition in life of the parties." Anyone who is looking to obtain alimony before their divorce has been finalized should seek help from an Alabama divorce lawyer as they can assist with proving that the alimony should, in fact, be awarded.
Alimony After Divorce
If alimony was awarded before a couples' divorce was finalized, an Alabama judge may or may not decide to continue with the support. In the event alimony was not awarded prior to a divorce being finalized, a judge may consider ordering one party to provide the other with the support if s/he believes the support is needed and necessary. When deciding whether alimony should be awarded, a judge may take into consideration the following:
The income of both parties.
The age of the parties involved.
The length of the marriage.
The marital lifestyle.
Alimony can benefit an individual who is either going through a divorce or has had theirs finalized as it can help them keep up with the cost of living while they work to recover from the split and find their way. The fact is, divorces aren't easy to go through. They may not only be taxing on a person's emotions but also on their finances. If a spouse was dependent on their husband/wife to pay a large percentage of the bills and suddenly, this support stops because of a divorce, it can leave a party faced with a financial hardship they weren't prepared to take on.
Hiring an Alabama Divorce Lawyer
When a party believes they are entitled to receive alimony and are depending on this support to help them get back on their feet after their divorce is finalized, they should consult with a divorce attorney in Alabama. An attorney who focuses on divorce can help an individual gather convincing evidence that would help prove they deserve to be awarded alimony. Hill, Gossett, Kemp & Hufford, P.C. is a divorce law firm that provides legal services to Moody, Leeds, and Springville residents and the attorneys at this firm are ready and available to provide assistance to anyone who is going through a divorce.
Disclaimer: No representation is made that quality of legal services provided is greater than the quality of legal services provided by other attorneys.
Hill, Gossett, Kemp & Hufford, P.C. can be reached at:
Moody Office
2603 Moody Parkway, Suite 200
Moody, Alabama 35004
Phone: (205) 640-2000
Website: www.hwhlawgroup.com
Leeds Office
7900 Parkway Drive
Leeds, AL 35094
Phone: (205) 699-5500
Springville Office
6441 U.S. Highway 11
Springville, Alabama 35146
Phone: (205) 467-2225
https://child-custody-lawyers.usattorneys.com/wp-content/uploads/sites/2/2020/05/photodune-9928306-divorce-xs-2.jpg
362
553
jennifer
https://usattorneys.com/wp-content/uploads/sites/2/2020/01/logo.svg
jennifer
2020-09-22 18:45:36
2020-09-27 01:07:02
Can a spouse collect alimony while their divorce is pending in Alabama?