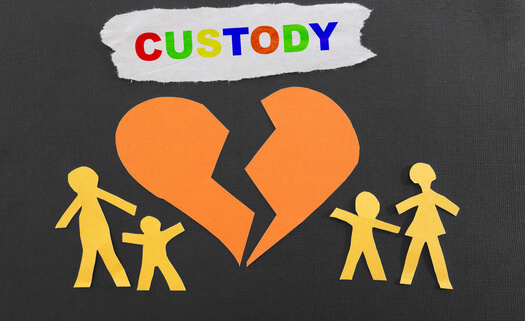 Local news for southwest Florida reported on a child neglect case that brings up a number of custody issues. 
Florida man allows his child to walk down the street alone for hours
The incident happened in Charlotte County, where a father apparently left his 4 year old child home alone for at least two hours. During this timeframe, the boy left the house and started to walk down the street for about half a mile when he was noticed and someone contacted the local Sheriff's Office. The county police said that they received a call that a young child wearing only a bathing suit was on North Access Road during the middle of the day. 
A deputy told the media that the child was safe thanks to a community member who made the report, but the situation obviously could have been much worse. A school resource officer in the area said the witness handled the situation properly by driving to a nearby gas station at Englewood Market with the child and called the police to find the parents. 
The police said that people should not be afraid to call 911 in these situations, especially if they feel that the child may be in danger or ill. When law enforcement first arrived on the scene, they had no way to identify the boy or find the parents. The child attempted to identify where he lived, but he simply pointed down the road in the general direction of his house. 
Fortunately, police were able to eventually determine where the boy lived and identify his father who was supposed to be watching him. He was a 32 year old male who left the child at home for hours while he attended a mandatory class related to his prior DUI conviction. He was also charged with one count of child neglect based on this incident. 
The man's ex-wife was called to the area to pick up the child. She explained that he has had recent problems with alcohol and PTSD that may have contributed to the situation. They had divorced in the months prior to this incident.
Evidence related to someone's fitness as a parent
In situations like this, it is possible that a parent will lose their custody rights or even face criminal charges. When this kind of evidence is used in a custody hearing, it will create a strong presumption against the fitness of the parent to take care of a child safely. In some situations, the state may take custody if neither parent appears to be a suitable guardian based on their history.
Because of the possibility of losing child custody rights, it is imperative to get proper legal representation. 
Speak with a local family lawyer
There are lawyers who assist people in the area of Fort Myers with custody cases, divorces, and other family law issues. To get help today, contact:  
The Law Offices of Michael M. Raheb, P.A.
2423 First Street, Fort Myers, FL 33901
866-949-0888
www.michaelraheb.com 
https://child-custody-lawyers.usattorneys.com/wp-content/uploads/sites/2/2020/08/photodune-9767776-custody-xs.jpg
381
525
brian
https://usattorneys.com/wp-content/uploads/sites/2/2020/01/logo.svg
brian
2020-08-14 13:18:34
2020-09-27 01:07:02
Divorced Florida father left his child alone for several hours