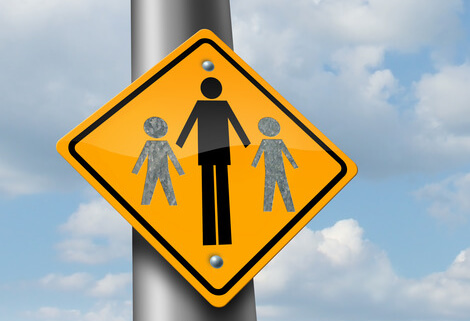 Custody disputes can be frustrating for parents. Sometimes, an individual will attempt to take the law into their own hands and take a child away from the other parents or the state illegally. When this happens, there can be serious criminal charges and other repercussions for related family court issues. 
News for Fort Myers, Florida reported on a man who was arrested for interfering with a child custody case. 
Man kidnaps a teenage girl during a custody dispute and travels across Florida 
The incident began when police in Hendry County received a report of a missing teenager from Jacksonville who may be located in the area. The victim had recently been the subject of a custody dispute and parents who had divorced.  
The Florida Department of Law Enforcement also became involved in the case after learning the identity of the suspect. They went to his home at the 100 block of Martin Street in the town of LaBelle, just east of the city of Fort Myers. After interacting with the suspect, they were able to find the missing 16 year old girl. She was at the LaBelle Motel on 170 West Hickpochee Ave. 
The 29 year old male suspect was booked into the Hendry County Jail and held on a $350,000 felony bond. There was no information about other crimes or how the arrest would affect the outstanding custody case.  
Handling child custody issues the right way
There are a number of important issues that should be discussed with your attorney before a custody hearing. In most cases, the parent will have to present themselves favorably to the judge to demonstrate that they have the best interests of the child in mind, and that they can provide adequate resources for sufficient healthcare and education. Your attorney can advise regarding the presentation of records and receipts that show this kind of investment in the child. 
It may also be important to be able to explain negative items from your personal history. A judge will look for issues such as criminal cases, substance abuse, and financial irresponsibility to determine that a parent may not be fit to raise a child. If there are any of these problems in your past, it is important to disclose them to your lawyer in order to adequately prepare for the hearing. The judge does have a fairly high amount of discretion in deciding what custody arrangement would meet the best interests of the child. 
Get help with any family law issues in southwest Florida
You can speak with an attorney who focuses on child custody, divorces, alimony payments, and other family court problems. To get immediate assistance, contact:
The Law Offices of Michael M. Raheb, P.A.
2423 First Street, Fort Myers, FL 33901
866-949-0888
www.michaelraheb.com 
https://child-custody-lawyers.usattorneys.com/wp-content/uploads/sites/2/2020/08/photodune-9327864-child-custody-xs.jpg
425
470
brian
https://usattorneys.com/wp-content/uploads/sites/2/2020/01/logo.svg
brian
2020-08-31 14:58:19
2020-09-27 01:07:02
Divorced Florida man illegally takes child to the other side of the state