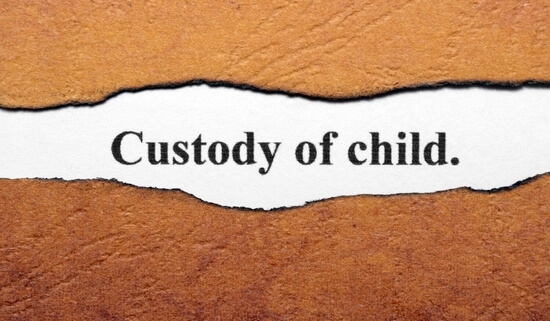 Local news for Florida reported on some upcoming proposed changes in state law that would affect custody cases. One of the writers for the publication issued an editorial about how these changes would be applied in practice.
Child custody issues may be decided by a presumption in Florida rather than the judge's discretion
The bill was proposed during a time known as children's week in the capitol. The timing was appropriate as family law issues were at the forefront of some important decisions for state lawmakers. 
The changes that are going to be proposed at the legislature were related to doing away with the best interests of the child standard as a starting point for custody cases, and starting with a presumption that there should be a 50/50 split in parenting time. A parent would need to present evidence to overcome this presumption and prove that this fifty percent division would not be in the best interests of the child, if they want to deviate from equal parenting time. 
Critics claim that these new laws would actually create more litigation and force parents to spend more time in court debating custody issues than they currently do. The Pew Research Center found in 2016 that other states who had adopted presumptions related to shared custody actually put many families in difficult situations that are not easy to change. This is because a blanket equal parenting time rule does not work so well in practice and very few families will actually benefit from such a structure. Research has shown that mothers are usually awarded primary custody in over 80% of all divorce cases, and this is often because fathers are not interested in fighting for more custody time and taking on related responsibilities. One study found that fathers could be awarded custody in a majority of cases, if they actually go through the process to ask the family court for more parenting time, yet few do so. 
There are also concerns that abusive parents could receive custody. In practice it seems that this presumption could cause a parent with prior domestic violence issues to spend a lot of time with a child who they had abused. 
In conclusion, critics believe that the current system will work better than the proposed reforms. 
Custody in Florida
Family courts in Florida routinely handle custody issues among parents. At the time of publication, they use a standard called the best interests of the child to give a judge wide discretion regarding which parent will get the most custody time based on their character and background. 
Get help from a family law attorney in Florida
There are lawyers who assist people in Tampa, Clearwater, and St. Petersburg with their cases related to divorce, child custody, alimony, and related issues. To get assistance immediately, contact: 
The Law Offices of Yeazell and Sweet
1901 Ulmerton Road, Suite 435, Clearwater, FL 33762
727-851-9555
https://www.yeazellandsweetlaw.com/
https://child-custody-lawyers.usattorneys.com/wp-content/uploads/sites/2/2020/07/photodune-4575271-custody-of-child-xs.jpg
363
550
brian
https://usattorneys.com/wp-content/uploads/sites/2/2020/01/logo.svg
brian
2020-07-26 17:59:53
2020-09-27 01:07:02
Florida child custody laws would change if proposed bill passes