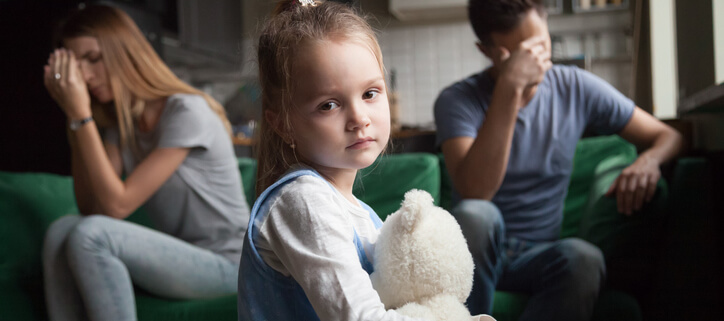 Local news for Naples, Florida reported on a woman who experienced immigration issues due to her divorce and being deserted by her husband. 
Divorced mother finds that she now has to deal with serious immigration issues
The couple had both lived in Venezuela in 2002 and got married while they were in medical school. They traveled to several other countries with their children. After they reached the United States, the husband abandoned them a short time later. 
The two of them had previously been to Ireland, Canada, and the United States as her husband needed to travel frequently for his medical practice. The father was a Canadian national who had also become a U.S. citizen. The wife said that the decision made by her husband to ask for a divorce and leave them was sudden and surprising. He left for Texas and did not file any petitions for the children to gain citizenship status. 
The situation essentially left the couple's children with no legal status in the United States, and additional steps were needed to regain their status as residents. They could possibly be deported depending on what happened next, as their visas were about to expire at the time of the news report. It was also unknown whether there were any custody issues between the two parents and their children, or if the visas could be renewed in time before a deportation order. 
One child is 14 and starting high school, while her older brother has turned 18 but now cannot work or drive a car legally. The father does not have a legal obligation to assist them with the immigration process. However, they are in a difficult situation because they are no longer considered citizens of Venezuela or Canada either, and they essentially have nowhere to go after the divorce. 
What kinds of additional legal issues can be caused by a divorce? 
As this news report shows, divorces can become complex at times and involve other related issues that affect child custody, immigration status, and create additional legal problems. Some turbulent divorces also have problems with domestic violence and crime that can affect custody rights. 
Because of the possibility of unforeseen problems, it is imperative to have legal representation throughout the divorce and custody process. Your lawyer has a duty to advise you of any additional legal consequences that can come from decisions made in family court. 
Get legal help during or after a divorce
An experienced family law attorney can advise you during an upcoming divorce or child custody dispute. To speak with a local lawyer about any of these issues and prepare for a hearing in court, contact:
The Law Offices of Michael M. Raheb, P.A.
2423 First Street, Fort Myers, FL 33901
866-949-0888
www.michaelraheb.com 
https://child-custody-lawyers.usattorneys.com/wp-content/uploads/sites/2/2020/09/iStock-1028900476.jpg
483
724
brian
https://usattorneys.com/wp-content/uploads/sites/2/2020/01/logo.svg
brian
2020-09-08 00:32:18
2020-09-27 01:07:02
Florida woman finds that her children lost their immigration rights after a divorce