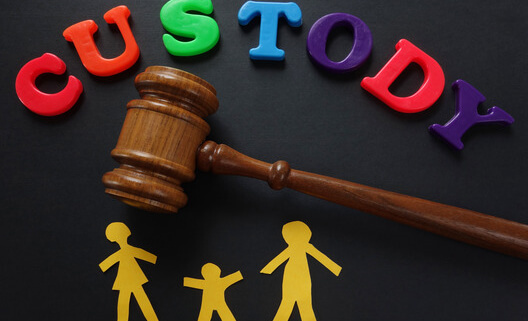 Local attorneys in New Orleans and Baton Rouge have said that coronavirus restrictions have created a backlog of divorce and custody cases, as well as new issues in local family courts.
Family courts are unable to hear custody cases and parents have to get creative
This backlog is set to cause massive problems as courts attempt to reopen in the coming months. During the pandemic, it became difficult or impossible for courts to actually enforce parenting plans in custody cases. The judges who preside over these cases were waiting to receive a green light to go back to work from others in the local government. Without formal guidance from judges and lawyers, parents who have split custody have essentially made their own arrangements. 
Some lawyers have said that the virus situation has created a mix of problems for their clients. Couples have managed to reconcile by being forced to work out their problems, while others have ended up in situations that just keep getting worse. Parents have added health concerns as well. Going to a birthday party could become a disaster if a child ends up catching or spreading the virus to someone else. 
Most of the family courts around the state closed entirely shortly after the pandemic started. Others in more heavily populated areas like Orleans Parish remained open for emergency matters only. There are various odd issues that have come before these courts as emergencies, such as a father who wanted to host a day camp at his house, but was told by a judge that it was too dangerous to do so while denying the request from the man. 
Legal professionals and their clients have also had to try to come up with solutions to new ethical and legal dilemmas caused by the pandemic. For some families, it is not obvious which parent is more suited to minimize their child's risk of exposure to the virus. In many custody matters, the courts will just look at a parent's past record and behavior, but there have been no prior large scale pandemics in their lifetimes. 
Some important questions that came before the court include: 
When a parent works as a nurse or a doctor, should the other parent get primary custody? When additional custody time becomes available due to school closures, which parent should be responsible for taking care of the child?  
Because judges need to minimize their workload due to virus restrictions, many of them have taken a hands off approach unless they need to intervene to tell a parent to avoid large gatherings and other high risk situations. 
Learn more about navigating the local family courts
You can speak with a family law attorney about divorces, custody disputes, and other related issues anywhere in the state of Louisiana. To get assistance, contact:
Miller, Hampton, and Hilgendorf
3960 Government St., Baton Rouge, LA 70806
225-343-2205
www.mlhlaw.com
https://child-custody-lawyers.usattorneys.com/wp-content/uploads/sites/2/2020/08/photodune-9964534-custody-xs.jpg
379
528
brian
https://usattorneys.com/wp-content/uploads/sites/2/2020/01/logo.svg
brian
2020-08-03 13:08:06
2020-09-27 01:07:02
Louisiana parents dealt with new custody issues due to pandemic restrictions